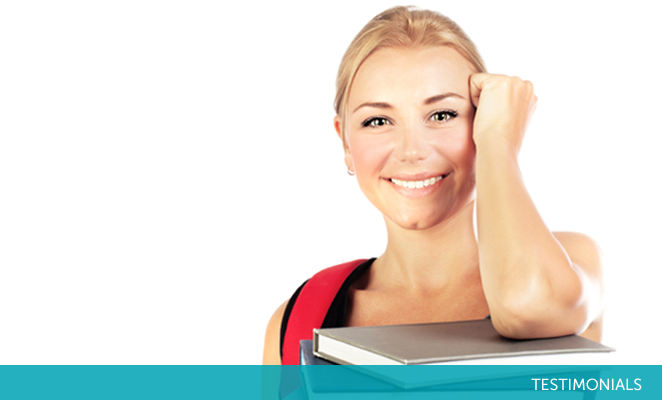 I never teach my pupils; I only attempt to provide the conditions in which they can learn.
I like coming because it is fun. It is a very relaxed, calm caring atmospehere.
I have improved a lot: I got a level 5 at my SATs, and I don't think I would have got that without Mark!
I have learned a lot and it is helping me improve my grades at school in my English and Maths. Thank you, Mark!
I like coming because you work on your own at your own speed, not in a group. It isn't like school.
It is a fun way to learn: they explain it carefully until you understand. I am more confident and understand more.
In lessons (at school) our teacher explained how to do improper fractions, but it didn't make sense.
So I used the method used here and got all the questions right.
I'm now way ahead of my class at school. I used to be behind in maths and now I'm in front.
A quiet place to work, lots of help and support and a relaxed atmosphere; I have felt more confident in maths lessons at school and my grade has improved.
I like being able to learn in a fun way. Also it's nothing like school. I have improved by being more confident in maths and how to use the right strategy.
I find it really helps. From the first session I noticed a difference.
For an 11 year-old boy not to moan at doing extra work is a real achievement! Also, today he informed me that he may be moved up a set for maths. He really understands so much more now. He's much keener to do homework as he is seeing the results. His confidence has shot up and SATs aren't so scary any more
It has exceeded my expectations. My daughter has grown in confidence since starting with Mark and no longer feels she is lagging behind at school.
I can't believe the difference it has made. Her reading and spelling has improved dramatically over the last 8 months.
My child has gained confidence in class: her teacher has noticed that her maths has improved tremendously.
The greatest benefit has been the increase in our daughter's confidence. We are pleased with her progress and ready to try another term.
The professional approach has given our son a very high opinion of learning. After discussion with his teacher at school and his improved attitude it's worth every penny!
We are delighted to see our two daughters gain more confidence in both English and Maths and this transcends their studies into everyday life. We would recommend your service without a second thought. I am happy that we chose to send them to tutoring with Mark and not to private schools. Many thanks for helping build a strong learning base for our children. Keep up the good work!
What I like most is the friendly atmosphere and jolly work environment, working at your own individual pace."
I like the relaxed atmosphere and individual study that can be adapted to meet each child's needs.
What I like like most is the friendliness and reliability. The greatest benefit has been improving my daughter's confidence.