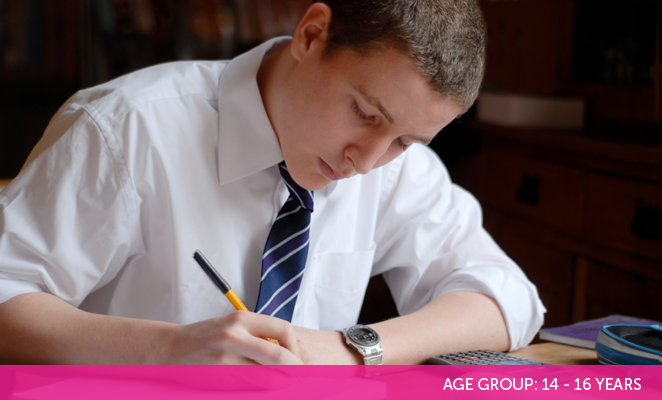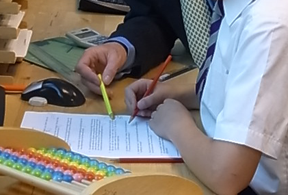 It is not that I'm so smart. But I stay with the questions much longer.
KS4 SECONDARY:
14-16 YEARS
---
KS4 GCSE Maths - English - Modern Languages - EFL
English: Grammar Literature Essay-Writing
Maths: Algebra Geometry Trigonometry
Modern Languages: French German EFL
Examinations: GCSE, IGCSE
---
The two years of final preparation for GCSE can be intensely demanding for many secondary pupils. As they struggle to cope with a steadily increasing workload of reading and the preparation of detailed written assignments, any weaknesses in their numeracy and literacy skills come increasingly to the fore.
The good news, however, is that it is never too late to address these areas of difficulty and correct them. The learning system at Guildford Tuition specializes in teaching students to get their spelling and writing skills quickly up to speed in time for GCSE and in filling any remaining gaps in their knowledge of the basic Maths and English curriculum which may have resulted from earlier ill health or absences from school.
As one of Surrey's leading after-school tutoring centres Guildford Tuition provides a relaxed and friendly learning environment where pupils can excel at maths and English, with access to all the expertise and teaching resources they need to ensure their success at their KS4 school studies and exams.
A quiet place to work, lots of help and support and a relaxed atmosphere;
I have felt more confident in maths lessons at school and my grade has improved.